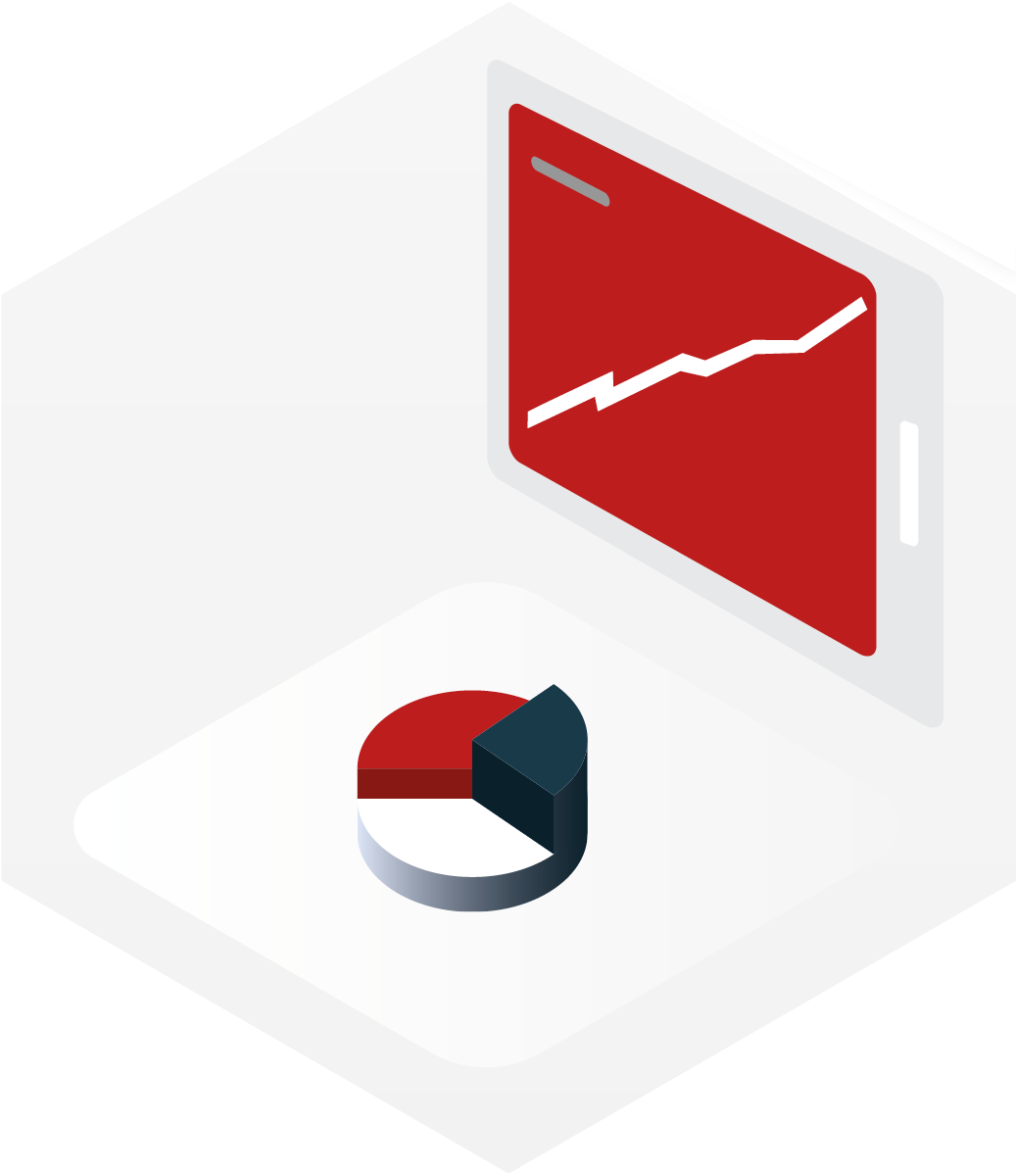 ICT-Strategy
How can ICT-technology contribute to creating value for your company?
Optimising Costs
Have you utilised all optimisation opportunities for external costs?
Sourcing Concepts and IT-Service Management
Are you aware of potentials to enhance efficiency within your ICT environment?
Automation and Opimisation of Processes
What are the greatest potentials regarding the automation of your working processes?
Planning and Procurement
Do you have sufficient knowhow to conduct complex planning and procurement projects?
When supporting you in the development of a customised ICT strategy we pay special attention to the following areas:
Analysis of influencing parameters
Assessment of future developments
Calculation of risks
In order to develop suitable strategies we examine your entire portfolio of ICT services and applications and evaluate different scenarios. The goal is to develop a clear guideline for investment, projects and operational plans collaboratively with your company.
Sourcing Concepts and IT Service Management
In order to ensure a professional and efficient support of business processes customer and service oriented information and communication technologies are crucial –> IT services management (ITSM).
The goal of ITSM is to improve efficiency, quality and profitability through various measures.

These measures include among others:
Creation and implementation of sourcing concepts
Professionalisation of the IT operations on the basis of acknowledged frameworks and standards
Design and establishment of elaborated workflows
Evaluation and adoption of ITSM systems
We offer our support concerning the procurement of all ICT services and applications. Due to our expertise we are able to support procurement procedures in accordance with the federal procurement law (BVergG).
Our experienced consultants support the success of the project through a well-structured and efficient approach.
Our support includes among others:
The assessment and management of requirements and specification
Assessment of offers
Contract design
Negotiations with suppliers
Purchasing costs often affect the competitiveness and profitability of businesses and offer potentials for optimization. Apart from IT and service costs we analyse transport, printing, mailing, logistics, waste disposal, energy, facility management, etc.
In order to survey and implement optimisation potentials regarding purchasing:
We provide quantity and demand analysis
We evaluate purchasing conditions and the scope of offers in relation to current market offers.
Our assessment is based on (international) benchmarking and best practice examples from years of experience.
Automation and Optimisation of Processes
Business processes directly determine the success of your company. Optimised or automated processes
improve performance by shortening lead time and improving the quality of process
directly increase the competitiveness of your company
We conduct a sector-specific comparison of you company's processes and offer our experience in supporting their further development. We identify inconsistencies in media usage, illustrate possibilities created by digitalization and evaluate their implementation regarding costs and benefits.
By analysing your operational processes holistically we develop new approaches and framework conditions for optimisation and automation.