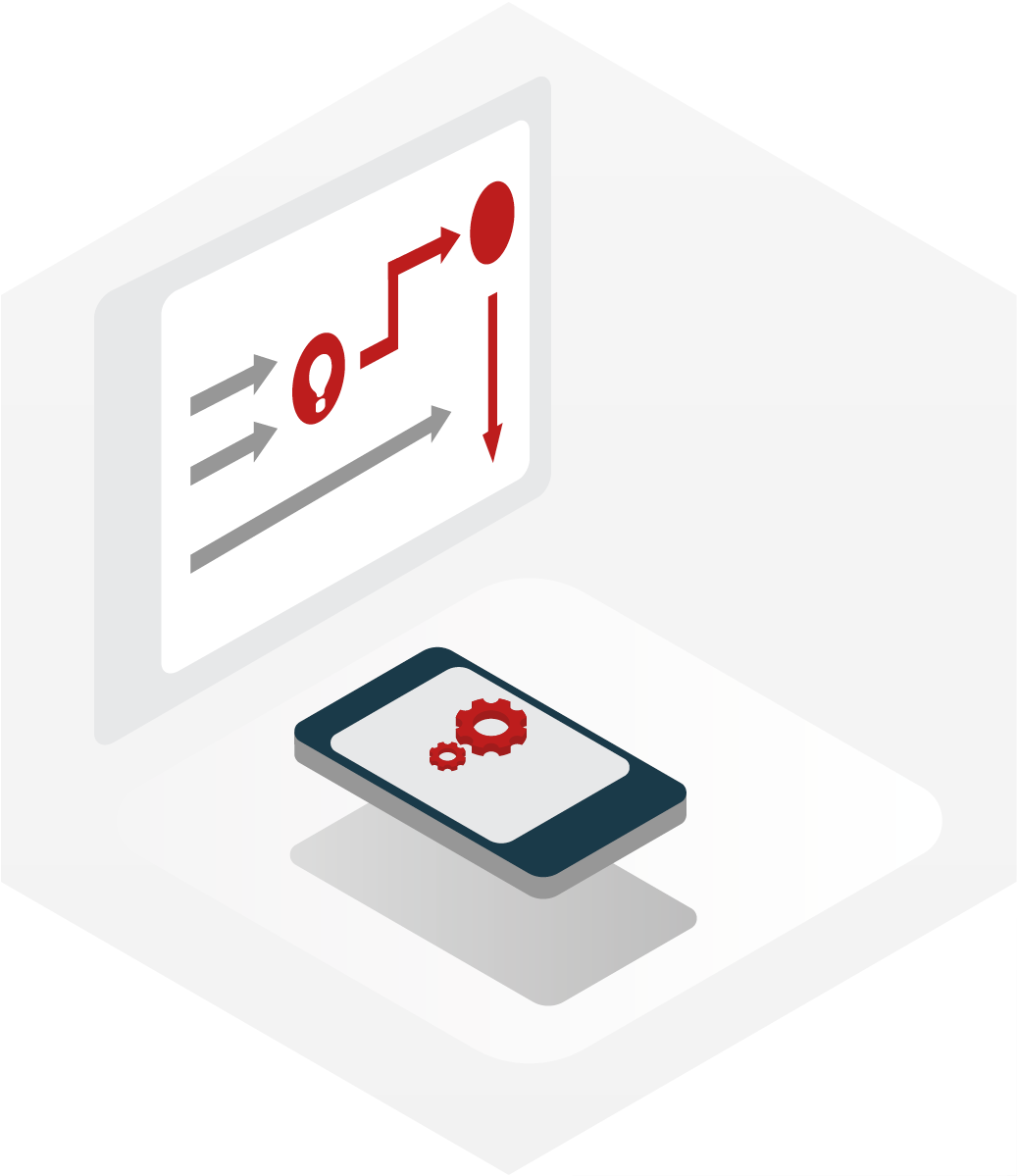 Rules
Do you want your communication to be not only diverse but also efficient?
Collaboration Strategy
Which tools bring the most benefit?
Knowledge Management
How accessible and well structured is knowledge in your company?
Workflow Management
Do you want your company to become faster and more transparent?
Workplace Strategy
Have you arrived in the new world of work?

When establishing guidelines regarding the use of new technologies as well as when dealing with each other the following applies: Without clear rules, there will be no smooth collaboration.
Particularly new forms of digital communication pose unknown challenges for collaboration. We are aware of the issues that come along with the digitalization of the workplace and know how to solve them.
We offer our expertise on identifying when it makes sense to establish customized rules in order to create collective procedures and a shared culture of collaboration.
Networking and communication determine the success of any collaboration – within teams as well as with external partners, customers, business units in different locations and time zones.
By conducting a workstyle analysis we figure out how your organization works and are able to identify the most suitable collaboration solutions from a wide range of methods, systems and technologies.
HMP finds the ideal solution for your company from an economic, technical and organisational point of view. We take care of the procurement of the infrastructure and support the entire process of implementing these solutions. We guarantee measurable success.
Up-to-date and relevant knowledge for all – unbureaucratic, fast, flexible, easily accessible and secure – a challenge given the distinct increase of available information.
We support you in clarifying many questions:
Which goals should be achieved?
To what extent is knowledge management necessary?
How can content be made accessible and understandable?
How should your company manage information and knowledge?
Which management tools are suitable?
Workflow management unifies processes and increases the quality of procedures. Reducing the duration of processes makes your company more efficient.
HMP supports you in areas as for instance document management, digitalizing processes or the use of comprehensive workflow systems by:
determining your specific needs
developing your ideal solution and procuring the necessary infrastructure
Supporting the entire process of implementing these techniques in to your company
Modern technology offers a variety of tools to optimize collaboration. We identify your requirements, needs and pre-conditions concerning modern ICT-equipment and develop a concept which considers different possibilities for procurement, contract design and implementation as well as the necessary services.
It is crucial to focus on human beings. Only then are we able to find the right solution for your business – one that works