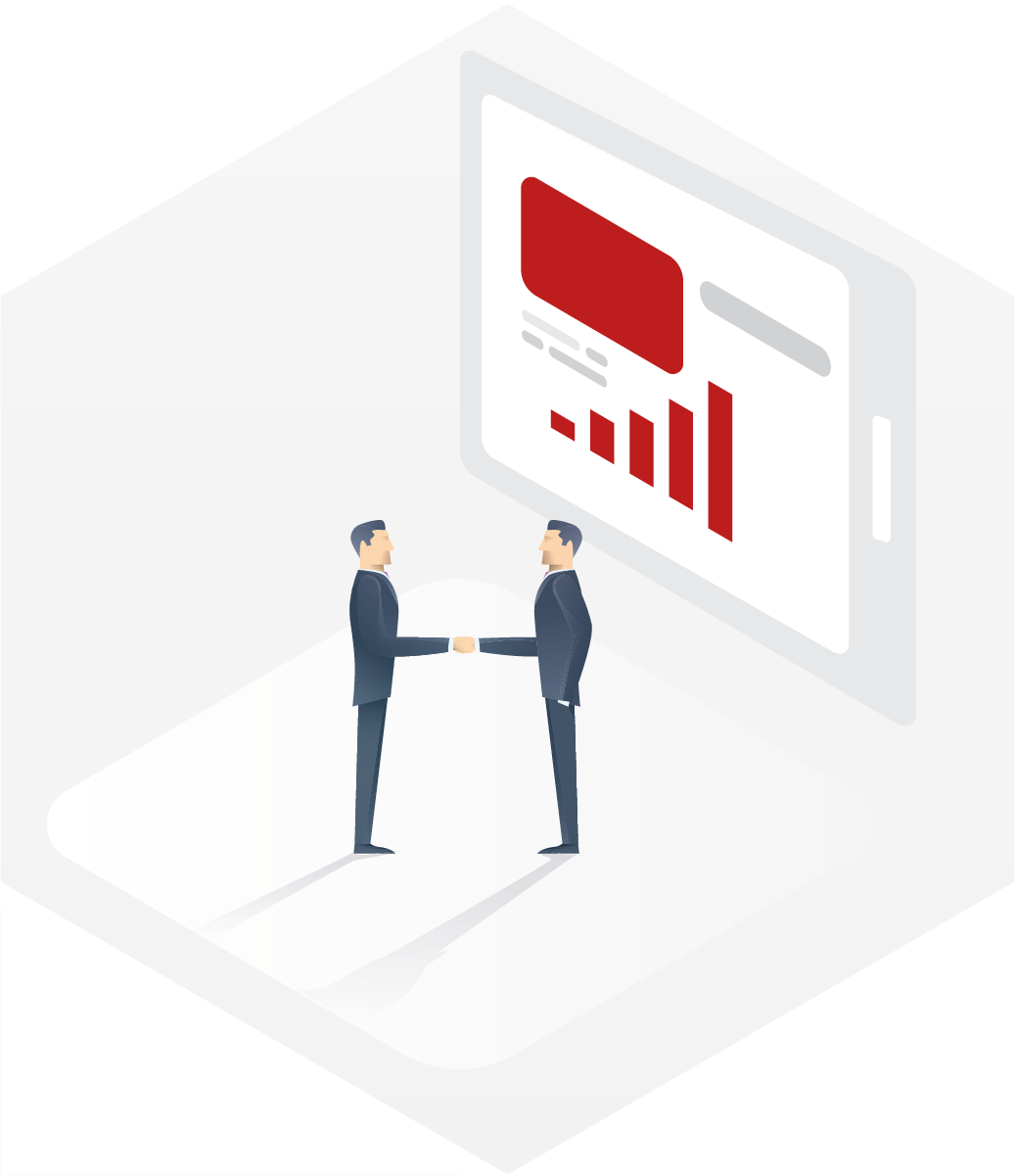 Omni Channel Strategy
Has your customer interaction reached the 21st century?
360° Customer Information
Do you have access to all relevant customer information when needed?

Process & (Big) Data Analytics
Are you aware of the potential of your data?

Information Security
How safe is your business and customer data?

Digitalisation of Customer Interfaces
Do your information and communication offers meet the expectaion of your customers?
Nowadays, a well-matched and barrier-free communication with customers via diverse channels without information loss is state-of-the-art and can bring about immediate competitive advantages.
For ideal communication with your customers we support you with:
the creation of an omnichannel strategy and detailed concepts
a cost-benefit analysis of different communication channels (chats, chatboots, video, co-browsing, social media etc.)
the set-up, integration and inclusion of new communication channels
possible applications of automation and artificial intelligence
Process & (Big) Data Analytics
Based on data each of your business processes leaves behind we develop new business models and concepts for automation and customer interaction. Through process-mining and (big) data analytics we deliver reliable statements regarding optimization potentials or the chances of success of new business models.
We examine
which data is already available
which data is still required
how this data can be evaluated statistically and anaylsed meaningfully
Digitalisation of customer interfaces
Digitalisation effects all areas of life by now – both professional and private. In order to communicate with your customers efficiently and target-oriented it is essential to analyse and evaluate new possibilities deriving from digitalisation.
We support you to evaluate new possibilities regarding customer communication and assess their benefits and cost.
Due to our extensive experience stemming from various national and international projects, and our well proven project proceeding we are able to support:
the development of an implementation strategy
customer experience design
the evaluation of different possibilities regarding cost and benefits
the implementation
360° customer information
The relevant customer information at a glance in order to offer ideal and efficient services – regardless of the department and the channel through which the communication was established. This ability is an essential component of a functioning customer service.
Together we establish the best-fitting processes from a technical, organizational and economic view on all (interactive) customer contacts over the entire customer life cycle and support their implementation in to your company.
This includes process design, as well as supporting the implementation of these processes in to your organization and into the respective applications. Our main focus is the management and coordination of cross-channel customer communication. Because a system can only function well if all components work together smoothly.
Functioning hardware and software is not sufficient to secure your information. Information security includes data protection, backups, authenticity, traceability, as well as anonymity in processing information. Therefore, information security guarantees protection against the manipulation of your data.  Particularly when dealing with personal customer data, information security is becoming increasingly important. (Especially since the implementation of the General Data Protection Regulation DSGVO)
We support you to evaluate new possibilities in customer communication regarding their cost.
We analyse the current status of your information security and support you:
to set up the necessary processes
to analyse and implement the relevant IT-requirements in your company
to implement meaningful certifications
Offering confidentiality, availability and integrity of information presents a major challenges across all sectors and is becoming increasingly relevant due to new regulations.